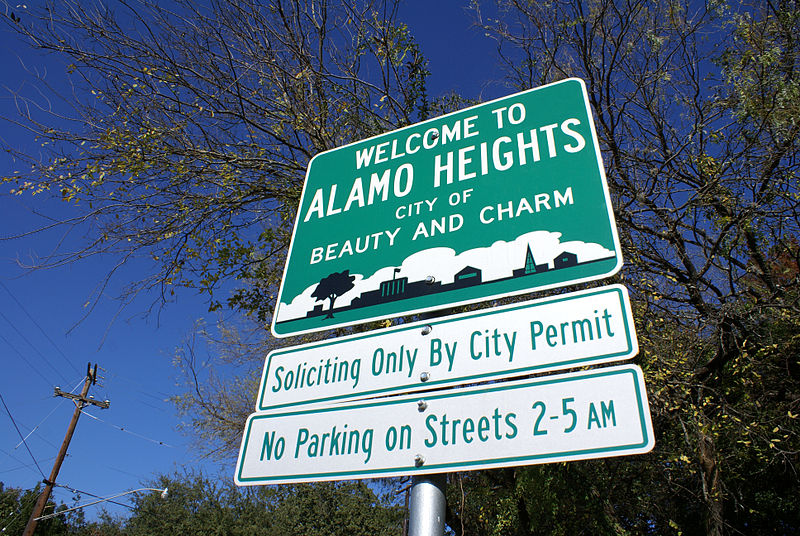 Alamo Heights, Texas is a charming neighborhood located in San Antonio. Known for its historic landmarks, beautiful parks, and unique shops, Alamo Heights is a must-visit destination for travelers. Whether you're a first-time visitor or a seasoned traveler, there are plenty of things to see and do in Alamo Heights.
To make the most of your visit, it's important to plan ahead. Start by researching the top attractions in the area, such as the McNay Art Museum or the Alamo Quarry Market. Consider booking a guided tour or a self-guided audio tour to learn more about the history and culture of the area. Additionally, be sure to check out the local restaurants and shops to get a taste of the unique Alamo Heights vibe.
Getting to Alamo Heights
Alamo Heights is a neighborhood located in San Antonio, Texas. The area is easily accessible by car, as it is situated just a few miles north of downtown San Antonio. Visitors driving to Alamo Heights can take US Route 281, which runs directly through the neighborhood.
For those flying to the area, the San Antonio International Airport is the closest airport to Alamo Heights, located about 10 miles away. From the airport, visitors can rent a car or take a taxi or ride-share service to get to Alamo Heights.
Visitors can also take public transportation to Alamo Heights. VIA Metropolitan Transit operates several bus routes that serve the area. The #9 bus runs directly through Alamo Heights, while the #5 and #7 buses stop nearby. Visitors can use the VIA goMobile app to plan their trip and purchase tickets.
Once visitors arrive in Alamo Heights, they can easily explore the area on foot or by bike. The neighborhood is relatively small, and many of the shops, restaurants, and attractions are located within walking distance of each other. Visitors can also rent a bike from one of the many bike rental shops in the area.
Exploring Alamo Heights
If you're planning a visit to Alamo Heights, Texas, there are plenty of attractions, shopping, and dining options to explore. Here are some of the highlights:
Attractions
Alamo Heights is home to many historic landmarks, including the Alamo, which is located just a few miles away in downtown San Antonio. The Witte Museum and the McNay Art Museum are also popular destinations for art and history enthusiasts.
For families with children, the DoSeum is a hands-on museum that offers interactive exhibits and activities for kids of all ages. The San Antonio Botanical Garden and the San Antonio Zoo are also great options for families looking to spend some time outdoors.
If you're looking for some outdoor recreation, Olmos Basin Park offers a scenic walking/jogging trail that winds through the park. The park is especially popular with runners and dog-walkers. The nearby Brackenridge Park is another great option for outdoor activities.
Shopping
Alamo Heights is known for its boutique shopping, with many shops and boutiques located along Broadway and New Braunfels Avenue. The Argyle Hotel, located in the heart of Alamo Heights, is a great place to stay if you're looking to do some shopping.
For groceries, H-E-B is a popular supermarket chain in Texas and has a location in Alamo Heights.
Dining
Alamo Heights has a variety of dining options to suit all tastes and budgets. Bird Bakery is a popular spot for breakfast, brunch, and baked goods. Cava is a Mediterranean restaurant that offers a range of healthy and flavorful dishes. Soluna is a local favorite for Tex-Mex cuisine.
Overall, Alamo Heights is a charming neighborhood with plenty to offer visitors. Whether you're interested in history, shopping, or dining, there's something for everyone in this vibrant community.
Tips for Visitors
If you're planning a trip to Alamo Heights, Texas, there are a few things you should keep in mind to make the most of your visit. Here are some tips to help you out:
Learn About the History
Alamo Heights has a fascinating history that dates back to the Spanish colonial era. The town was founded in 1922 and has since grown into a thriving community with a top-rated school district. Take some time to learn about the town's history by visiting the local museums and historic sites. You can also take a walking tour of the town to see some of the historic homes and buildings.
Explore the Surrounding Area
While Alamo Heights is a great place to visit, there's also plenty to see and do in the surrounding area. San Antonio is just a short drive away and offers a wide range of attractions, including the River Walk, the San Antonio Zoo, and the San Antonio Missions National Historical Park. If you're looking for outdoor activities, head to the nearby Hill Country for hiking, biking, and scenic drives.
By following these tips, you can make the most of your visit to Alamo Heights, Texas. Whether you're interested in history, culture, or outdoor activities, there's something for everyone in this charming town and its surrounding area.